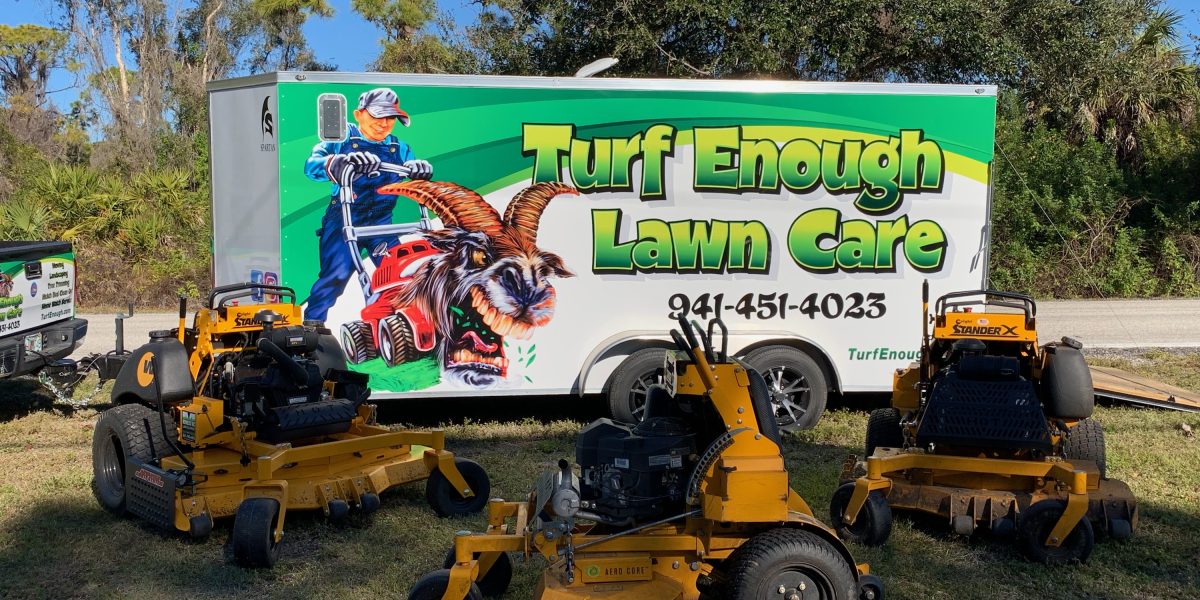 Your customers demand the most of you, and you always produce for them. We have the same philosophy.
Many companies claim to offer commercial services but don't understand the actual needs of commercial clients. We've seen it and heard it all, from workers blowing rocks at customer cars in parking lots to loud noises outside your window when you're in an important meeting. We take a different approach by working with you to find a lawn program that makes your business look great and fits your unique needs.
Whether you are a stand-alone business, a non-profit, or an HOA, we can create a custom lawn and landscape package that suits your needs. One of our unique features is that we create customized solutions. Don't be afraid to ask us about out-of-the-box things. We're here to help!
We offer full-service lawn solutions to commercial customers in Sarasota and Charlotte counties.
Our services include grass cutting, edging, tree trimming and mulching.
We work with properties of any size. If you just have a little bit of grass, or are a full HOA with multiple areas to cut, we can support your needs.